Fitting Image
A Star Reveals His Strategy For
Shaping Up and Slimming Down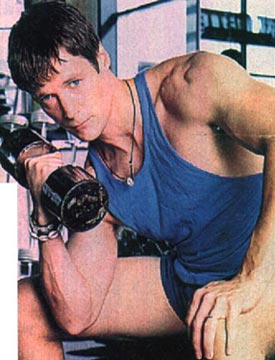 When GENERAL HOSPITAL's Matthew Ashford (soon-to-be ex-Tom) added weightlifting to his running regimen, he didn't get the results he'd hoped for. But he did notice that his brother, Dave, was losing weight and toning up. "He looked like he did when he was 18," marvels Ashford. "I thought, 'Amazing. Look what he can do.'"

Inspired, Ashford asked Dave to share his secret. "It's a book called Top Shape by Joyce Vedral," Ashford says. "It's aimed at executives who have little time [to build muscle through weightlifting]. There are 45- to 60-minute workouts, three times a week or smaller [blocks of time] six days a week. The focus is on doing what you can, starting with small amounts of weight."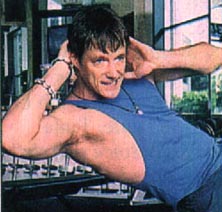 Consistency is key when embarking on any fitness regimen, emphasizes Ashford. And it doesn't matter whether the goal is to increase cardiovascular fitness, tone muscles or both. "The main thing is to practice moderation. Stick with a plan that [won't make] you say, 'I can't handle this,' and give up after three days." Ashford also tweaked his diet. "I've moved vegetables to the center of the plate, to make them more a part of the main meal," he sasys. "I don't fill up on meats and breads."

According to the energized actor, he's not the only one at GH who is looking and feeling better. "I was sitting in a room with Stephen Nichols [Stefan] and Mary Beth Evans [Katherine]. We were looking at old pictures of us and [noticed] how we were all sort of round-faced. We're older now, but we're better!"