Much like DAYS OF OUR LIVES'
Jack, Matthew Ashford plays his
characters with a wink and a smile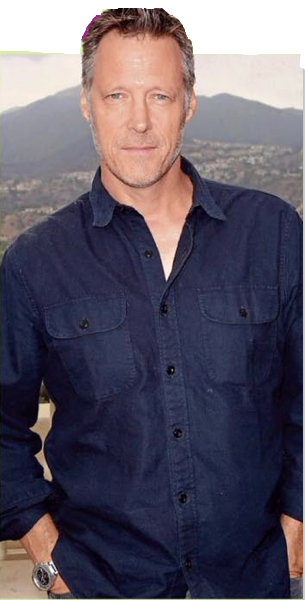 As much as we loved seeing Jack romance Jennifer on DAYS OF OUR LIVES, he was often more entertaining when elbow deep in shenanigans. "I found that when Jack was [being written as] the villain or darker, he was doing more things," his portrayer, Matthew Ashford, recalls. "And when he was wearing the white hat, he was always having stuff done to him."

However, in his current role on THE BAY (www.thebaytheseries.com)as Steve Jensen, the oddly likeable schemer who blackmailed his way into the town's richest family, Ashford gets to live in the gray areas. Fortunately, that's just the way he likes it.

Bayhem Ahead!
"I think of myself as an actor and a creator,"Ashford offers, adding he also serves as a producer on the Emmy-wining soap. "And I see the funniness in a lot of these situations. Like [in this fall's season], all the members of the wealthy Garrett family will be sitting around and trying to figure out, `What are we gonna do to hold onto the money?' while Steve's wife, Sara [played by DAYS' Kayla, Mary Beth Evans] is in jail.And everyone's got an angle!"

Ashford will also go for the giggles via THIS JUST IN, the teen sitcom that he recently shot a pilot for. In it, he plays one of the dads -- a doctor who also happens to be a magician. "He comes and goes in a puff of smoke," the actor laughs. "If you're gonna be a parent, this is the kind you wanna be. You're crazier than the kids, and that's fun!"

Passing It On
With three children of his own and another (a baby girl) expected this November with actress Lana Buss, Ashford knows what appeals to their sense of humor. He and Buss also work with young people as mentors at the International Academy Of Film And Television. And just to push himself further? Ashford's been co-writing a horror film with Darn Brooks (Ex-Max, DAYS; now Wyatt, THE BOLD & THE BEAUTIFUL). "It's another iron in the fire that hopefully will catch flame," he maintains. "When I said, `I'm gonna be an actor' oh so many years ago, I never imagined I'd have to be a lot of things, too."

What About Jack?
Might Ashford someday "be" Jack Deveraux again as well? Certainly, Jennifer could use love in her life once more, and troubled sibs JJ and Abigail need their dad's support now more than ever. "You just never know with DAYS," Ashford suggests. "If the stars align, and people are wanting it... the character might resurrect and show up.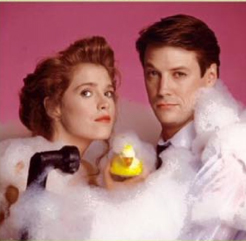 Remembering the scene in which Jack fell into Jennifer's bathtub, the DAYS alum says, "Missy [Reeves] was really open and vulnerable. It wasn't just tears. It was deep sadness and pain, and it was in the middle of a comic scene."