They're the hottest couple
since Patch and Kayla

TV Soap
[An Australian Magazine]
Salem's unlikeliest couple, Jack Deveraux (Matthew Ashford) and Jennifer Horton (Melissa Brennan Reeves), are shocking American Daytime viewers with their electrifying love affair. The Days Of Our Lives twosome has emerged as the most exciting combination since Patch and Kayla.

DOOL honchos struck gold when they paired Jack, a sleazy character in desperate need of reform with Jennifer, an innocent virgin, and fans were stunned by the amazing chemistry generated by the savvy duo.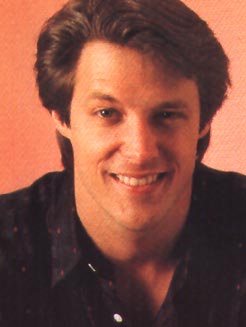 The humour, sensitivity, passion and intrigue has captured the hearts of millions of the soap's fans. In the pairing of the devilish Jack and the moralistic Jennifer, DOOL writers have cleverly created one of Daytime's most entertaining duos.

Australian viewers can look forward to the frolics of he fun two-some, quite a contrast to the strum und drang experienced by other DOOL couples.

Jack and Jennifer have injected life into DOOL's sometimes jaded storylines, especially after the departure last year of one of its biggest stars, Stephen Nichols.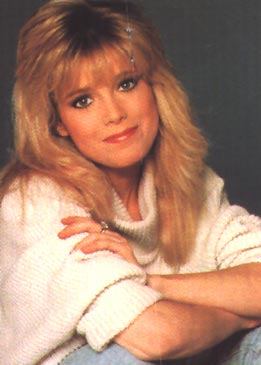 According to the show's had writers, Anne Schoettle and Richard Allen, what makes the Jack/Jennifer combination so exciting is the characters were already established in their own right before there was any hint of romantic involvement between them.

Before Jack's metamorphosis (which Aussie fans are yet to see) he was a conniving villain, who had raped his then wife Kayla Brady (Mary Beth Evans).

Jack arrived in Salem with a lot of dark secrets. He'd been adopted by blue-blood Senator Harper Deveraux (who was later unmasked as a the murderous Salem Knifer) but Jack was really Billy, the son of the lowerclass Johnsons.

Steve "Patch" Johnson (Stephen Nichols) discovered Jack was his brother at the same time the scheming Deveraux, who was suffering from Hodgkin's Disease (a type of cancer), took a turn for the worse.

In a noble gesture he would live to regret, Steve dumped Kayla, the woman he loved, so she could marry her old friend Jack, who was head-over-heels in love with her.

After a miraculous recovery Jack tried desperately to seduce his new wife, who knocked back all his amorous advances. When he learned she was cheating on him with brother Steve, he was outraged and raped her.

When Kayla left him, Jack and Steve battled it out on a rooftop. Jack fell off and Steve donated a kidney to save his little brother's life -- Jack still didn't know they were related.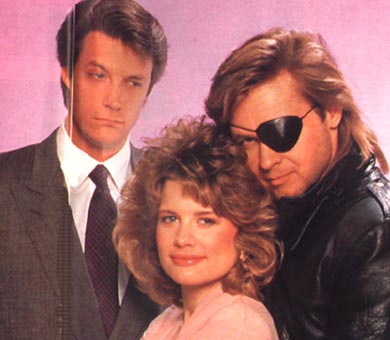 Bitter, Jack threw himself into realising his political aspirations and plotting at every turn to spoil Steve and Kayla's happiness.

Gullible Melissa Anderson (Lisa Trusel) was unlucky enough to fall in love with the selfish man who used her feelings for him for his advantage. In episodes about to air in Australia, Melissa will wise up to Jack's dastardly schemes leaving him standing at the altar.

One can't help feeling a twinge of sympathy for Jack, who, rejected one time too many, becomes a social recluse devoting himself to being a new publisher of Salem's local rag, The Spectator. That's where he catches the eye of aspiring journalist and college student, Jennifer Horton.

Jack can't figure out why Jennifer is so nice to him. He is bemused by this blonde whirlwind who champions the cause of the underdog in Salem.

Jennifer, on the other hand isn't fazed by his aloof façade. The spunky young reporter is convinced her new boss has a heart and she's determined to discover it.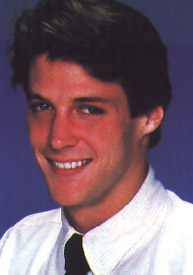 Since any display of sentimentality embarrasses him, Jack tries to ignore his growing feelings for Jennifer, but as their paths, and swords, keep crossing, he finds it hard to keep his emotions under control.

Jennifer also can't fathom what's happening to her. Jack makes her so mad, but she can't stay away from him. She loves his offbeat sense of humour, his quirky smile. Her past relationships pale in comparison to her newfound feelings for Jack. This guy makes her heart miss a beat. He makes her feel warm and safe. Nothing like the confusion she experienced with her first "real" love, Frankie Brady (Billy Warlock).

The perky blonde thought she found real love in Frankie, a guy who was adopted by the Brady family. The two teenagers were obviously attracted to each other by something was missing -- there was no spark, no chemistry. When Frankie left Salem to take up a scholarship in New York, Jennifer was overwhelmed by feelings of abandonment.

Nursing a broken heart she runs into two men who are destined to forever change her life.

While writing a story on gangs she encounters streetwise gangster Emilio Ramirez. Cocky Emilio is smitten by her innocence and beauty. The two begin dating but Jennifer finds herself more and more drawn to Jack, one of Salem's most unsavoury characters.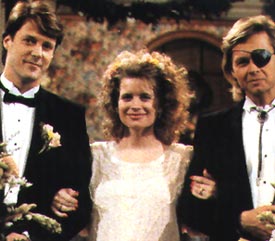 But the attraction between Jack and Jennifer is strong and even Emilio's hot pursuit of the golden-haired beauty, (which nearly ends in marriage) can't shake the feelings between the two.

DOOL producers have a knack for bringing us some of Daytime television's hottest duos. Bo and Hope, Kimberly and Shane, and of course the unforgettable coupling of anti-hero Patch and Kayla.

Again, with the unpredictable pairing of Jack and Jennifer, they have struck a combination fans will remember forever.


25 Years of DAYS OF OUR LIVES


Notice some photos taken from another TV Soap magazine.