---
SCENE ONE: AT THE CHEATIN' HEART. CANBY IS AT THE BAR WHEN JACK ENTERS.
JACK: You've got a hell of a lot of nerve calling me at my office and telling me to show up at this stinking little dive. Now what do you want from me now.
CANBY: Not from you Assemblyman, for you. I've just accidentally overheard a most fascinating conversation between Steve Patch Johnson and his sister, the cocktail waitress. I do believe I've managed to locate our Mr. Johnson's Achilles heel.
JACK: Quit coloring the background and give it to me straight. What exactly is this Achilles heel you've located?
CANBY: Well I haven't exactly located it yet or should I say him but I know what to look for.
JACK: Canby, quit wasting my time.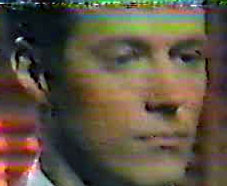 CANBY: No listen to me. It's not the two Johnson siblings we're talking about but a third Johnson sibling. Apparently there's a brother who's somewhere whose been missing for years. Billy I think they said his name was. Now I figure if we can flush out this long lost brother we can probably figure out a way to use him against Johnson.

JACK: I think you're on to something. Here get yourself a beer.
JACK LEAVES CANBY AT THE BAR.
JACK: Hello Adrienne, how's your mother feeling? I was visiting her in the hospital you know.

ADRIENNE: Yes I know. I also heard that you drove her home in your limousine. That was very nice of you. She was very appreciative.

JACK: Oh it was my pleasure. I've been a fan of your mother's for a long time.

ADRIENNE: Well she's doing fine. Thank you again.

JACK: I was talking to your mother in the hospital and she happened to mention another son. Billy I think his name was. She said she hadn't seen him in years and years. This was all in confidence of course but I had the feeling that she'd really to know where that son is. Of course that's pretty natural. The bond between a mother and son is a very powerful thing.

ADRIENNE: Maybe so but you're wrong about Momma wanting to find Billy. I've asked her several times if we could locate him and she said no. She felt that he was happier not being with his natural family.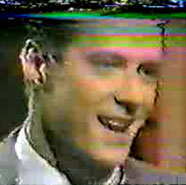 JACK: I get the impression you'd like to find him?
ADRIENNE: I have Steve. Why are you so interested in my family anyway?
JACK: Well Jo's done a lot of nice things for me. I'd like to do something nice for her too. Look I'm in a position where I can hire detectives to help find your missing brother as a sort of get well card for your mother. Wouldn't she like that? And how about you? Wouldn't you like to find your missing brother Billy?
---
SCENE TWO: A LITTLE LATER AT THE CHEATIN' HEART.
JACK: Imagine meeting your brother Billy for the first time? Wouldn't that be exciting?

ADRIENNE: I don't know Jack.

JACK: Okay how about this? We'll find him, together, you and me, we'll find brother Billy and when we do you'll meet him, you talk to him and it'll be totally up to you if you want to introduce him to the rest of the family. How about that? Would that be fair?

ADRIENNE: Okay. Yeah, what do I do?

JACK: You just, you just tell me everything you know about your brother and I'll take it from there.

ADRIENNE: Right!

BARMAN: Adrienne your order's up!

ADRIENNE: Okay, I'll be right there. Look this isn't a real good time for us to talk but I get off in a little bit. Do you mind waiting?

JACK: For your mother I've got all the time in the world.

ADRIENNE: Oh Jack, thanks. I'd do anything to find my brother Billy.
ADRIENNE GOES BACK TO WORK AND JACK WALKS OVER TO CANBY.
JACK: You're a slimy little toad but I like the way you think.

CANBY: That's why we hang out in the same swamp.

JACK: Well it certainly wouldn't hurt to know more about Steven Earl Johnson's life and family. Brother Billy may be just the weapon I need to take Steven Earl Johnson down for good.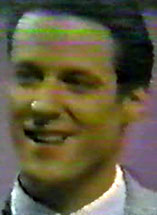 ---
SCENE THREE: A LITTLE LATER AT THE CHEATIN' HEART, CANBY SEES MONTY AT THE BAR. JACK OBSERVES.
CANBY: Excuse me. Good evening sir. My name is Darrell Canby. I'm a reporter with the Salem Chronicle and my newspaper is doing an article on the new Community Center. Something that will make it shine in the eyes of the people of Salem.

MONTY: Then I'm your man. I've got stories and stories to tell about the goodness of the people at that center.

CANBY: I thought that you would. Could you tell me some of them?

MONTY: Well perfect example. Just today, my daughter April was caught stealing drugs. Oh only for the most selfless of reasons mind you and do you know what that board, my board, I'm on the board you know, do you know what they did. They, we, took pity on her and let her go.

CANBY: That sounds perfect. Barkeep! Let me buy you a real drink and you can tell me more about this beautiful story.
ADRIENNE FINISHES HER SHIFT AND COMES OUT TO SEE JACK.
ADRIENNE: Jack, hi. I'm done with my shift. Do you have some time now?

JACK: Oh certainly, certainly. Why don't you tell me anything you can about your missing brother Billy?

ADRIENNE: I really don't know much. I mean I haven't even seen him. He and Steve were given up for adoption before I was born.

JACK: Wait a minute. Steve was never adopted.

ADRIENNE: No but Billy was. At least that's what Momma says and she would know. But I can tell you what I can remember.

JACK: Anything you say will be of great help to the detectives.

ADRIENNE: Well I think when I was first bo rn....

JUSTIN: Adrienne? I can't believe this. What the hell do you think you're doing talking to this degenerate? Have you forgotten what this jerk did to Kayla?

JACK: Not jerk, Jack, Jack Deveraux. I believe we've met before, socially.

JUSTIN: Adrienne, I really don't see why you feel so compelled to associate with these people.

ADRIENNE: Wait a minute. I know what I'm doing okay and I will see whoever I want to whenever I please. If you don't mind I'd rather you didn't come back her anymore.
ADRIENNE WALKS OUT AND JUSTIN CHASES HER. JACK GOES OVER TO CANBY AT THE BAR.
JACK: Not exactly my idea of a fine drinking emporium.

CANBY: Well maybe not but a person can sure pick up some interesting stories hanging out in a place like this.

JACK: Oh?

CANBY: Take for instance the tale told to me by that old drunk Monty Dolan.

JACK: What did he say?

CANBY: Well it turns out the board at the Community Center, Steve Johnson and Kayla Brady include d....

JACK: Deveraux. Kayla Deveraux!

CANBY: Whatever. It turns out that today they discovered who was stealing those drugs. And, get this! They let her go!

JACK: They let her go?

CANBY: Uh, huh!

JACK: I don't suppose you still have those photographs of the girl who stole the drugs in the first place?

CANBY: I've got every picture I've ever taken. I even have a picture of the sunset that won me my first prize in eighth grade.

JACK: It doesn't surprise me. Oh this is prime! This is exactly what I needed to break the Community Center for good. I think that calls for another beer.
JACK PUTS MONEY IN CANBY'S HAND AND LEAVES.
---
SCENE FOUR: MELISSA'S APARTMENT.
JACK: I'm so glad you're home. (He hugs her.)

MELISSA: Well I'm glad to see you too Jack. Why are you in such a good mood?

JACK: I've got great news.

MELISSA: What's up?

JACK: I finally got something hot enough to put an end to that Community Center for good.

MELISSA: Oh, I should have known it would be about the center.

JACK: Come on Melissa. You've got to be happy about this. When the center is gone the neighborhood is going to get better and better. Don't you see that?

MELISSA: If you believe so Jack.

JACK: I know so.

MELISSA: So, what makes you so sure you can close it down?

JACK: You remember Canby. He's writing a very damaging article about the Community Center. It's going to be on the front page of every paper tomorrow morning. I've finally got something that's going to put an end to Steve Johnson's big ego trip.

MELISSA: What is this article about Jack? (Beat) Well what is it Jack? What to you have on the Community Center that you think might close it down?

JACK: You know it's such a nice day outside. We should just stop talking about business. As a matter of fact you're right. That's all we do talk about. I promised I was going to put you first and I'm going to stick to that promise. Tell you what we're going to do. Let's have ourselves a really nice little picnic lunch. I'll even fix it.

MELISSA: Jack really I don't mind talking business with you. I just want to know what you have on the center that could close it down.

JACK: To be honest with you, I don't want to tell you. I know that you're a friend of Steve's and it will put you in a compromising position. If you know what will take down the center you have to choose between your loyalty to Steve and your loyalty to me.

MELISSA: I promise I won't tell Steve.

JACK: It'll still make things hard for you and I don't want to make things hard for you. As a matter of fact I only want to make you feel good. (Kiss.)

MELISSA: Jack you do make me feel good.

JACK: Is that so?
JACK CARRIES MELISSA TO THE COUCH AND CONTINUES TO KISS HER.
MELISSA: Jack, Jack, JACK!

JACK: What?

MELISSA: Nothing.

JACK: What's wrong Melissa? Tell me what's the matter. You know if something's bothering you, you can tell me. We are friends. We can tell each other everything can't we?

MELISSA: I'm just a little confused right now. I think we're rushing things Jack.

JACK: Well you know you can tell me anything. I never want to force you or make you feel uncomfortable. I better go.

MELISSA: You're not mad at me are you?

JACK: Oh no, no, no, no. I could never be mad at you. You know me better than that.

MELISSA: Then why don't you stay for lunch?

JACK: I have a meeting I need to go to that I forgot about. I'm going to be late so I better go now. Bye. (Quick kiss on the cheek.)

MELISSA: Goodbye.
---
SCENE FIVE: ON THE PIER. KIMBERLY IS POSING AS A PROSTITUTE IN ORDER TO TRAP THE RIVERFRONT KNIFER. SHE'S WAITING WITH NICK WHO IS ACTING AS HER PIMP. JACK COMES DOWN THE STEPS, LOOKING SMUG AND A LITTLE SINISTER

KIMBERLY LOOKS SCARED UPON SEEING HIM -- MAYBE HE IS THE RIVERFRONT KNIFER
NICK: Go on or he'll get away.

KIMBERLY: That's Jack Deveraux.
---
SCENE SIX: IN THE LANE BEHIND SHENANIGAN'S ADRIENNE IS MEETING JACK WHEN STEVE WALKS UP.
ADRIENNE: Jack!

JACK: Adrienne oh hi. Were you able to find anything?

ADRIENNE: Yeah I got it right here.

STEVE: Hey. What are you doing here with my sister?

JACK: I was just talking to her.

STEVE: Well you got nothing to talk to my sister about. Now I want you to leave her alone, you hear me?

JACK: Alright tough guy. Take it easy. I was just leaving.

STEVE: Watch your mouth while you're at it.
JACK LEAVES.
STEVE: What was that all about?

ADRIENNE: We bumped into each other and he was just asking how Momma was.
---
SCENE ONE: AT THE DEVERAUX MANSION. A PARTY IS UNDERWAY. ADRIENNE IS A WAITRESS.
ADRIENNE: Jack, Jack would you like a drink?

JACK: Oh, oh thanks. Look you said you had something for me before. Do you have it on you now?

ADRIENNE: No I don't. Steve took it from me. We were in the alley after you left and....

ANJELICA: Don't you think you should refill your tray Adrienne?
ADRIENNE WALKS AWAY.
ANJELICA: Darling you should know better than to arrive late at a fundraiser.

JACK: I know. Could you cover for me with dad? I was at a meeting with someone that didn't go exactly as plan ned....

HARPER: Jack where have you been? I've been looking all over for you.

ANJELICA: Oh sweetheart you obviously didn't look very hard. He's been here all the time. You were just too busy glad handling to notice your own son.
---
SCENE TWO: LATER AT THE PARTY JUSTIN ANNOUNCES THAT THE KIRIAKIS FAMILY WILL CONTINUE TO SUPPORT THE DEVERAUX CAMPAIGN.
---
SCENE THREE: AT THE COMMUNITY CENTER, STEVE IS TELLING OFF MONTY FOR TELLING CANBY ABOUT THE STOLEN DRUGS. JACK ARRIVES.
JACK: Hello folks.

KAYLA: Jack what are you doing here?

JACK: I bring greetings from Washington DC. Here's a telegram you might find very interesting.
STEVE READS THE TELEGRAM WHICH STATES THAT THE FUNDING HAS BEEN WITHDRAWN. JACK IS LOVING THE MOMENT.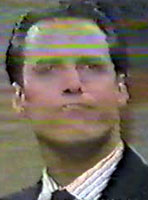 JACK: What could a person do with this place? Bowling Alley maybe.

STEVE: Get out of here Jack!

JACK: Maybe just a warehouse!
STEVE ATTACKS JACK.
KAYLA: STEVE!

JACK: Now, now, now. You heard her. Temper, temper. I'm here for the people and the people have spoken. Now I hate to win and run but I've got to scoot.

STEVE: Just in time.

JACK: (To Emilio) Hello.
JACK LEAVES