---
SCENE ONE: THE NEXT DAY, JACK MEETS MELISSA FOR LUNCH AT SHENANIGAN'S.
JACK: It improved my political stature. I mean it was hard cutting myself off from Harper but it was the best move. It was the best move career-wise.

MELISSA: Jack I know it was hard for you to tell the press that you are not Harper's son but you did it and I'm proud of you. It was a positive move and I think the future will prove you made the right decision.

JACK: Look, telling the public that I'm from Johnson family was the most logical thing to do and now that the public and all the political members agree with me, I feel very confident about my future in politics.

MELISSA: Look I know they support you. Everything's going to work out, you'll see.

ANJELICA: Well I wouldn't whip out my rose colored glasses just yet. The future's not that bright.

JACK: What are you talking about Anjelica?

ANJELICA: I just got a call from a friend in Washington. I'm not sure if you're going to like this news although I know that it'll interest both of you.

MELISSA: What is it?

ANJELICA: The party has picked the candidate they want to fill the Senate seat Harper vacated.
JACK: Well who is it?
ANJELICA: They've chosen Melissa's daddy. They've picked Mickey Horton.
JACK: (He is shocked, and obviously upset and angry) Is this true?
ANJELICA: That's what I was told.
MELISSA: That's wonderful. My dad has worked so hard all this life. He deserves this. What an honor for him. I'm thrilled.
ANJELICA: Well of course you are. What loving daughter wouldn't be?
JACK: (With a sarcastic smile, trying to hide his bitterness) You're right Melissa. Mickey's worked very hard. He's put a lot of energy into his politicking. And now his vendetta against Harper seems to have paid off.
ANJELICA: Paid off royally.
JACK: What I don't understand is the party. I mean I knew that Mickey was trying to get that post but it was my understanding that but it was my understanding that they were going to appoint me into that seat for the interim until the election.
MELISSA: Well Jack my father has had a great deal of experience. Maybe they felt it would be better to have someone more mature replace Harper. Look I'm sure they have something else in mind for you. They're probably grooming you for....
ANJELICA: Melissa, please drop it. There is no excuse for this. The grooming has been done. That job belongs to Jack. Jack you know I were you, I'd seriously consider running against Mickey on an independent ticket.
JACK: Anjelica, you're right. With the right platform and the right campaign, I can beat him. The question is, where to start?
ANJELICA: Well I think we contact all of Harper's old supporters. They know your record. They can be extremely influential.
JACK: Right, right. I know them all by first name. Let's get going. Come on Anjelica. (Beat) Melissa, are you coming?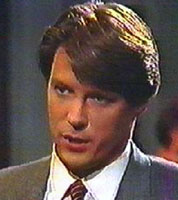 MELISSA: No I've got a lot to do today. I'll see you later.
JACK BEGINS TO WALK AWAY AND THEN TURNS BACK.
JACK: Melissa, look I really care about you but this is politics. This has nothing to do with our personal relationship but I will fight any man that gets in my way. You do understand that don't you?

MELISSA: Ye .... I do.

JACK: Good.

MELISSA: It's just politics.
---
SCENE TWO: LATER THAT NIGHT AT BLONDIE'S, ANJELICA HAS MADE A COMMENT TO MAGGIE ABOUT THE WAY MICKEY GOT THE PARTY NOMINATION. MAGGIE GETS UPSET AND MAKES AN OUTBURST.
ANJELICA: Well it would appear that handling pressure is not one of your strong suits.

MAGGIE: I don't consider you pressure.

ANJELICA: Jack. I think I'd like to go to our table. This is beginning to bore me.

JACK: Certainly Anjelica. Dave, our table please.

DAVE: Right this way please.

MICKEY: Maggie, honey, you okay?

MAGGIE: Oh I have never been better. Mickey did I make a scene? Was I yelling?

MELISSA: I would call it speaking with great authority.

MAGGIE: Well if I embarrassed you, I'm sorry.

MICKEY: Well who's embarrassed? The way you stood up you were great. I'm proud of you.

MELISSA: Anjelica has had that coming for a long time. I'm just happy I was here to see it. And I'm delighted that it was my mother who was strong enough to do it.

MICKEY: Well if I had any doubt about your ability to stand up under pressure it's gone now.

MAGGIE: I told you so.

MICKEY: Lady you pack a mean verbal right.

MAGGIE: Well now I do have to go the to ladies room. I will see you at the table.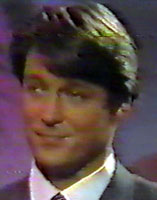 JACK: Well now that the ladies have retired to their respective corners I wanted to offer my congratulations. You worked very hard to get the nomination. Of course you better be prepared to work even harder to get the election. It won't be easy.

MICKEY: Jack, nothing worth having is ever gained easily. I think the party chose the man that they felt had the best chance of winning and given that, I'm not the least bit worried about winning the election. Excuse me. Melissa?

MELISSA: I'll be right there dad.

MICKEY: Okay.

JACK: You know.... er.... it was always planned that I would follow.... follow Harper into the Senate.

MELISSA: Time changes things Jack. Life is nothing but change.

JACK: Melissa, you know how hard I have worked for this.... this opportunity. That nomination is mine. Now you can talk to your father and convince him to drop out. If he does, I know the party will come to me.

MELISSA: Jack, my father has a mind of his own. I can't do that.

JACK: Alright. I know. I know that. I understand. Look at least you can assure me that you're on my side in this thing. I need to know that Melissa.

MELISSA: I can't do that either Jack.

JACK: Can't or won't?

MELISSA: Can't. because frankly, I'm not sure who is best for this seat.
---
[Air date 8-29-88]
SCENE ONE: JACK AND ANJELICA ARE WORKING TOGETHER AT THE DEVERAUX MANSION. MELISSA WALKS IN ON THEM.
ANJELICA: Oh, oh, pay dirt.

JACK: What did you find?

ANJELICA: The final nail in Mickey Horton's coffin. I think once we jog the public's memory about a few of these intriguing items, our darling DA's senatorial ambitions will be unattainable.

JACK: My, my, my, Counselor. I had no idea.

ANJELICA: Yes. I think that exposing a few of these more nostalgic bits of information will successfully remove the last obstacle from your senatorial bid, my friend.

JACK: Aaah.... Melissa.... hello, hi.

MELISSA: The door was open. I hope you don't mind my letting myself in.

JACK: Oh no, no. Not at all. No bother. Mi casa, su casa, come and go as you please, please.

MELISSA: Well I didn't mean to interrupt you. What were you talking about? Maybe I can help.

JACK: Oh, no. I don't think so. I think that, er, I think that we're just going over some very boring, boring statistics and, uh, fall stands. You know just your routine background check.

ANJELICA: Sweetheart, I don't think there is any need for subterfuge. I mean if anybody knows the content of these files, it's Melissa. I mean maybe she'd like to help us fill in the blanks.

JACK: Anjelica, I think maybe Melissa will be bored with filling in the blanks.

ANJELICA: Don't be ridiculous. Melissa is your assistant. She'd like to help. Actually, what we're doing Melissa is going through some newspaper articles about your adopted father's life. Um, there's one I want to show you. Oh here it is. "Mickey Horton found guilty of shooting brother." Now I am assuming that that brother is your uncle Bill. And he is the one, now this gets confusing, bear with me, that had the affair with your adopted father's first wife who is now in the insane asylum and they produced a child that Mickey Horton raised as his own child until it was later discovered that he, in fact, is sterile. Now this is your brother Mike. Am I right about this? Is it ringing a bell? It's really all too convoluted for even me to comprehend. There was another one I wanted to ask you about. Oh yes. "Prominent Salem attorney Mickey Horton committed to mental hospital". This is just so much trauma.

MELISSA: This your idea of a routine background check?

ANJELICA: No, not entirely. Then of course we mustn't forget the saga of alcoholic Maggie Horton who lost custody of her first child because she was caught driving in her car drunk with the child in her car. You know the public has a right to know.

MELISSA: Jack, you can't let her do this. You can't let use these stories against my parents.

ANJELICA: Melissa, these aren't stories. They are printed in black and white for all the world to read.

MELISSA: Jack, can't you stop her? These things are part of my parent's past. It's taken them years to get over this and get on with their lives. Why do you feel so compelled to dredge all this up again?

JACK: Look we're not necessarily dredging anything up. Are we Anjelica?

ANJELICA: No. Not unless we're feeling extraordinarily charitable or perhaps stupid.

JACK: We are looking over many different possibilities for our strategies. This is just one option. Surely you don't object to that?

MELISSA: What I object to is that fact that you would even consider using personal details of my father's life as a tool in your campaign.

ANJELICA: Well welcome to the real world.

MELISSA: My father's past has nothing to do with his nomination.

ANJELICA: How naive can you be Melissa? This is the United States of America, 1988. Does the name Gary Hart ring a bell? How about a little incident that occurred at a lake called Chappaquiddick? It is a sad but true political fact that a candidate's past has unprecedented bearing on his success in an election or whether or not he even makes it to the election.

MELISSA: So you feel it is your personal duty to sling as much mud as you can dig up?

ANJELICA: Well I didn't have to dig very far did I? And, yes, everyone knows that a candidate's personal history has vital indication on how he's going to perform under pressure. Let the public beware!

MELISSA: Of what? Hypocrites like you. That adopted child that my mother lost custody of was killed not six months ago by your husband. Now it seems to me that the wife of a confessed serial killer is the last person to pass judgment on other people's lives.

JACK: Melissa!

MELISSA: What? I will not play doormat while this woman insults my family.

ANJELICA: Well if your father doesn't want his skeletons to rise up perhaps he should seriously consider turning down the nomination.

MELISSA: No! I will not let you or anyone else, destroy my family. Ever.

JACK: Mel....
MELISSA RUNS OUT.
JACK: Just couldn't stop could you? Now you know the last thing I need is to have Melissa for an enemy. What am I supposed to do now?

ANJELICA: Why don't you go after her, make amends. I'm surprised. Who would have thought Ms. Anderson had a forceful streak? She's certainly done her best to conceal it until now.
JACK LEAVES IN DISGUST.
ANJELICA: Meeeouw!
---
SCENE TWO: JACK CATCHES UP WITH MELISSA IN THE PARK.
JACK: Melissa! Melissa, come here. Hold it. Are you okay?

MELISSA: I've been better.

JACK: Look I'm sorry about what happened back there with Anjelica. I really am. She....she had no right to talk to you that way.

MELISSA: Just because you're a politician doesn't mean you have to sink to playing those stereotypical games. Those games destroy people's lives Jack. How would you feel if my father started a mud slinging campaign to remind the public that you were convicted of assaulting your wife?

JACK: Melissa.... that is different!

MELISSA: But that's not how the public sees it. Jack don't you see how quickly things can get out of control if you turn this into a dirty political battle? People on both sides are going to get hurt, including you.

JACK: Look, I see your point. I understand your position.

MELISSA: Like hell you do! I'm stuck right in the middle Jack. I hate always being in the center of your and my father's constant tug-of-war. It's tearing me up inside and I don't see things getting any better in the future.

JACK: I don't want you to have to choose between your father and myself. I would hate it if it came down to that. You have to understand that the Senate seat is the next step for me. I'm just following my instincts. I'm just doing what feels right.

MELISSA: Is that Anjelica's rationale as well?

JACK: Anjelica had no right to talk to you as cruelly as she did. (Jack walks over to a bench and sits down) But she's a woman who speaks her own mind and I can't control that no matter who I am or what I try to do.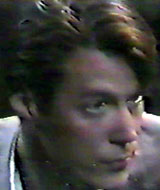 MELISSA: (Melissa goes over and sits down too) Jack I would hope that you can control yourself.
JACK: Yes, I can control myself. (Jack does not look like he is lying, it seems part of him does care for her) That same self that loves you very much. And in spite of whatever happens between your father and myself, I will never let that change my feelings for you.
MELISSA: I hope that's true Jack.
JACK: It's true.(Beat) I give you my word because I love you.
MELISSA: (Hug) Oh Jack, I love you too. I just hope our live is strong enough to get us through this mess.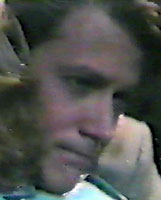 ---
SCENE THREE: MELISSA GOES HOME AND TELLS MICKEY AND MAGGIE THAT ANJELICA IS DRAGGING UP ALL THE NASTY THINGS IN THEIR LIVES TO USE IN THE CAMPAIGN. MICKEY SAYS IT SOUNDS LIKE SOMETHING JACK WOULD DO. MICKEY SAYS HE IS PROUD THAT MELISSA CAME TO HIM WITH THIS BECAUSE HE KNOWS SHE IS ON HIS SIDE.
---
SCENE FOUR: JACK ARRIVES HOME TO FIND ANJELICA LYING ON THE SOFA.
JACK: I'm home. Anjelica.... Anjelica, are you okay?

ANJELICA: I'm fine. I just felt a burning desire to be horizontal for a while. I keep forgetting I'm not Wonder Woman which is okay with me because I don't wear capes well. This pregnancy definitely has its ups and its downs and this is one of its downs.

JACK: I'm sure you'll be okay.

ANJELICA: I'm sure I will too. How about you? Did you manage to bridge your troubled waters?

JACK: Yes, I got a chance to talk to Melissa. (Beat) Now Anjelica....

ANJELICA: Look Jack, I'm really sorry. I want to apologize for causing trouble between the two of you.

JACK: You do?

ANJELICA: Yeah, I do. And I want you to know that I would never do anything intentionally to upset you. But I also want you to know that if you want to win this Senatorial seat, you are going to have to do whatever it takes.

JACK: I do and I am. I just wish you would use a little more tact with Melissa. She is not used to all these political maneuverings and I don't want to see her get hurt.

ANJELICA: You know I wonder how I would have turned out if I had been coddled and protected like all the women in this town are. Probably not half as interesting.

JACK: Anjelica. Just promise me.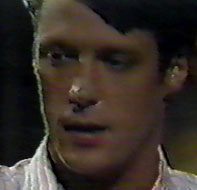 ANJELICA: I'll do my best but don't forget that tact was not an elective at the finishing school I was at. (Beat) You do want this Senate seat don't you?

JACK: Yes I do. Very much. (Beat) It's odd but.... in spite of all the horrible things that Harper has done, I still.... I still would like him to be proud of his son. Maybe to fulfill the.... promise.... of a legacy he could never complete. It's pretty crazy isn't it?

ANJELICA: It's not crazy. It's what makes you so strong. Your father has a lot of good qualities which is what you should be concentrating on now.

JACK: I'm still a very lucky guy.

ANJELICA: Why?

JACK: I've got you on my side.

ANJELICA: Jack you'll always have me on your side. That'll never change.

JACK: I just mean.... I appreciate the support. I mean with everything you're going through.... (he pats her stomach) that both of you are going through.

ANJELICA: I don't want you to worry about me because with my baby and your career, my life is going just the way I want it to.
JACK AND ANJELICA LOOK LOVINGLY AT EACH OTHER.
---
[Air date 8-31-88]
SCENE ONE: EMILIO IS AT THE HOSPITAL TALKING WITH MIKE AND APRIL. JENNIFER ARRIVES AND EMILIO IS IMMEDIATELY INTERESTED. HE LOOKS HER UP AND DOWN AND WATCHES HER WALK AWAY. EMILIO GOES TO GIVE APRIL SOME MONEY AND A BROOCH FALLS TO THE FLOOR. HE STOLE IT FROM ADRIENNE.
---
SCENE TWO: JENNIFER ASKS MIKE FOR HIS HELP WITH A SMALL FRIEND OF MAX'S WHO HAS AIDS. SHE WANTS TO GET A CAMPAIGN GOING TO ALLOW HIM TO ATTEND A NORMAL SCHOOL. AFTER HER TALK, SHE AND FRANKIE DECIDE TO START A PETITION AND SHE WRITES AN ARTICLE FOR DIANA'S NEWSPAPER, THE SPECTATOR.
---
[Air date 9-5-88]
SCENE ONE: MELISSA IS FINISHING HER MAKEUP AS JACK RINGS HER DOORBELL.
JACK: Melissa.

MELISSA: Hi.

JACK: You going out?

MELISSA: Yes I am.

JACK: Well do you mind if I come in for a minute? (Beat) I just wanted to let you know that I saw The Chronicle this morning.

MELISSA: Yes, you and everyone else in Salem, thanks to you Jack.

JACK: Wait a minute, Melissa. You ought to know by now that I had nothing to do with that story.

MELISSA: How do I know Jack? How do I know that you're not responsible? What I do know is how much that Senate seat means to you.

JACK: That's right, you do. It means the world to me. I'd do almost anything to get it. The key word here is almost.

MELISSA: Jack, you took up all that dirty laundry. You said you were thinking about using it.

JACK: That's right I was thinking about using it Melissa, until I found out how much it upset you. Then I said to hell with the whole idea. Look, I can win this election without resorting to dirty politics.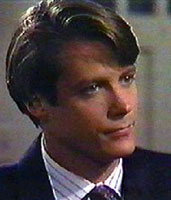 MELISSA: So you say.

JACK: Melissa, I said I would drop the whole idea. I'm not going to hurt you regardless of my feelings for Mickey.

MELISSA: Jack, how did the press get a hold of that story?

JACK: I don't know how they got a hold of it. I'm sorry they did. I truly am sorry. (Beat) Look, you gotta believe me. I would never do anything to hurt you. I need you so much, I really do.

MELISSA: Jack I don't know. I'm just not sure anymore.

JACK: Well you can be sure of this. I love you and I want you in my life. (He kisses her.)
---
SCENE TWO: MEANWHILE AT BLONDIE'S, CALLIOPE IS SHOWING MICKEY AND MAGGIE TO A TABLE WITH MIKE AND APRIL. MELISSA ARRIVES AND SAYS THAT SHE BROUGHT A DATE. JACK IS ENJOYING THE SITUATION AND FLASHES A SMILE, KNOWING HIS PRESENCE IS UPSETTING MAGGIE, AND ESPECIALLY MICKEY.
JACK: Hello everybody! Where's the party?

MICKEY: I had no idea that Jack was to be part of the evening's festivities, Melissa.

MIKE: Dad, I think Melissa's right. It might be a nice opportunity for everybody to relax over a nice meal and then we could find some understanding that everybody could live with.

JACK: Sir, I would like to do anything, anything I can, for Melissa's sake.

MIKE: It's a start dad.

MELISSA: Can we at least try? Jack is willing. Dad it would mean so much to me to sit here and have dinner with Jack and my family. Can we do that, please?

MAGGIE: Mickey, it wouldn't hurt to try.

MICKEY: Fine, alright. For Melissa's sake, Jack please sit down.

JACK: Thank you very much Mr. Horton. Thank you very much sir. You sit right here Melissa. I'll sit right next to you.

DAVE: Here you go Mike. The best in the house.

MIKE: Thank you Dave. Could we have another place setting and another glass for the champagne?

MICKEY: It seems that Assemblyman Deveraux is joining us.

DAVE: Certainly sir.

CALLIOPE: So is everybody happy? (Beat) Well have you ordered? Melissa and Jack have joined you, isn't that nice? (Beat) Listen when I said it was Labor Day, I didn't say to sit around and look like you're going to have a cow. Come on, lighten up! (To Mickey) There's a little tension in the air.

MICKEY: To say the least.

CALLIOPE: Okay, you know what you people need. You need a joke! Have your heard the one about the politician and the lawyer?
THE TENSION IS EVEN MORE INTENSE, AND HER JOKE MAKES EVERYONE MORE UNCOMFORTABLE -- WITH MICKEY A LAWYER AND JACK A POLITICIAN. JACK LOOKS BORED AND UNAMUSED.

CALLIOPE NOTICES HER FAUX PAUS AND TRIES ANOTHER TACTIC.
CALLIOPE: (Cont.) I have another one. How about this? What does the horny toad say?
MIKE: We give up Calliope. What does a honey toad say?
CALLIOPE: Needit, needit!
NO ONE IS LAUGHING, THEN JACK STARTS TO CHUCKLE AND THEN BURSTS OUT IN LAUGHTER.
JACK: (Bursting into Laugher) "Needit?"
JACK CONTINUES TO LAUGH LOUDLY WHILE EVERYONE IS QUIET. NO ONE ELSE IS LAUGHING, AND THE HORTONS ARE NOT AMUSED BY JACK.
CALLIOPE: Thanks for my audience.

JACK: (Still laughing loudly.) What are you looking at me for? I didn't do anything.

MICKEY: You sure about that Deveraux?

JACK: Sir. I can't help it if you and Mrs. Horton. have a very colorful past, now can I?

MICKEY: You didn't have to blab it to The Chronicle.

JACK: I didn't blab it to The Chronicle, sir. The political arena is very dirty. You can't blame me on that point.

MICKEY: But I do blame you and I don't trust you. You are a snide little bastard. A little boy playing a man's game. And you know the sarcasm in your voice when you call me sir is absolutely nauseating. So don't do it anymore. As for colorful pasts, Jack your past is every color of the rainbow.

MELISSA: Dad, please.

MICKEY: If my daughter wasn't deaf and blind where you're concerned I wouldn't be sitting with you in a public place.

JACK: Sir, is that a threat?

MIKE: Why don't we try to be a little civilized?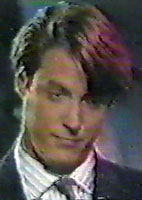 JACK: Michael, I think it's a little too late to be civilized. No, I'm sorry I can't stand around or sit around and be insulted when I'm trying to be civilized for the woman that I love. Melissa, shall we go?
MELISSA LOOKS AT JACK WONDERING WHAT TO DO.
JACK: Melissa, are you ready?

MELISSA: Dad, I think you could have tried a little bit harder. Just a little bit.
MELISSA RUNS OUT.
JACK: Nice party Mickey. Next one's on me.
---
[Air date 9-9-88]
SCENE ONE: JENNIFER GETS HER ARTICLE ON THE AIDS BOY PUBLISHED IN THE SPECTATOR. FRANKIE TELLS HER HOW PROUD HE IS AND THEY DECIDE TO GO AHEAD WITH THEIR PETITION IDEA BECAUSE EVEN SEAN IS STILL UNCONVINCED ABOUT THE WAY AIDS IS TRANSMITTED. THEY ENLIST THE HELP OF TOM HORTON. THEY HAND OUT FLYERS ABOUT A TOWN MEETING ON AIDS AT SHENANIGAN'S.
---
[Air date 9-13-88]
SCENE ONE: ANJELICA IS KNITTING SMALL THINGS WHILE SITTING IN THE PARK. JACK COMES OVER TO SPEAK TO HER.
JACK: Hello.

ANJELICA: Hello, what are doing here? Shouldn't you be at some dreadfully important meeting?

JACK: I'm on my way to one right now but it's such a beautiful day, I couldn't resist taking in the park.

ANJELICA: Couldn't agree more. And a little hooky playing never hurt anybody.

JACK: You seem to be in very good spirits.

ANJELICA: Why shouldn't I be? Think of all those welfare mothers. Anything they can do, I can do a thousand times better. How about you? How's the campaign going? Jack, you know I read that your popularity is slipping.

JACK: That's only temporary Anjelica. Pretty soon people are going to realize that I'm a much better candidate for the Senate seat than Mickey Horton.

ANJELICA: You sound confident.

JACK: I am confident. I'm going to make the people see the name Deveraux again, in a different light. When they say Senator Deveraux, they are going to think of what I'm doing, not what Harper did.

ANJELICA: Good. How's your love life? And I am referring to Melissa Anderson.

JACK: My love life is fine Anjelica. Why do you ask?

ANJELICA: Because I have your best interests at heart. Take it from one who knows, Melissa Anderson could be a huge asset to your career. If I were you, I'd see to it that my relationship with her blossomed.

Angelica wants Jack to use Melissa;
1.3 Min; 3.5 Meg

JACK: Anjelica I have been through so many changes lately in my life, the last thing I need is to fall head over heels in love with anybody.

ANJELICA: Who said anything about love? Jack you know as well as I do that not all relationships are based on love. Some are based on pure practicality. Take Harper and me for instance. Love never entered into it. He saw the opportunity to marry a charming, socially adept woman and I saw the opportunity to marry.... well just to make a good marriage. And until Harper got sick, it worked out just fine.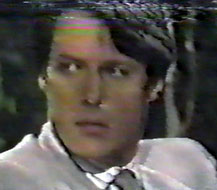 JACK: Sounds awfully cold blooded.

ANJELICA: I prefer to think of it as rational.

JACK: Yes. But what about love and passion and marriage?

ANJELICA: Well there certainly is room for love and passion but not necessarily in a marriage. Look, Jack, I'm suggesting to you that you put a little effort into your relationship with Melissa. JACK: Look, Melissa may not be the ultimate love of my life, but I care enough about her, not to want to use her like that.

ANJELICA: Use her? Are you kidding? You'd be making her fondest dream come true. She'd be the happiest girl in the world.

JACK: But that's not how I feel. I would be faking it.

ANJELICA: Who's going to tell her? You? Me?

JACK: Look I better get going. I've got a meeting to go to. I've got a din.... got a lunch date.

ANJELICA: With who?

JACK: With Melissa! Yes Anjelica, please save your smart remarks. And for your information I am the one who is going to decide where this relationship goes. Not you. As a matter of fact, there is nothing you could do to influence me, alright? Goodbye.

ANJELICA: Bye Jack.
JACK LEAVES.
ANJELICA: I know I couldn't influence you. I wouldn't dream of trying.
---
SCENE TWO: MELISSA IS WAITING FOR JACK AT BLONDIE'S WHEN MARCUS ARRIVES. HE SUGGESTS THEY HAVE LUNCH TOGETHER BUT SHE SAYS SHE IS WAITING FOR JACK. MELISSA IS DEPRESSED AND MARCUS TELL HER TO BE CAREFUL WITH JACK AND NOT TO TRUST HIM. HE SAYS THAT HE KNOWS JACK VERY WELL BECAUSE HE HELPED KAYLA GET AWAY FROM HIM. MELISSA SAYS THAT SHE IS CONFIDENT IN JACK.
---
SCENE THREE: JACK ARRIVES AND WALKS UP BEHIND HER AND PUTS HIS HANDS OVER HER EYES.
JACK: Guess who?

MELISSA: Jack.
JACK KISSES HER.
MELISSA: You made it.

JACK: Of course I made it. I had to upset a couple of financial types but I'll make nice with them later. But I could not miss having lunch with you. Marcus.

MARCUS: I guess I'll let you have your seat here.

MELISSA: Thanks for keeping me company.

MARCUS: My pleasure. Melissa, think about what I said okay?

JACK: What were you talking about? What to you have to think about?

MELISSA: It's nothing, nothing important.

JACK: Oh, oh. That's good I have something important to talk about with you.

MELISSA: Yes the fund raising meeting. How did it go?

JACK: No, no, no. I don't want to talk about the fund raiser today or my campaign .

MELISSA: You don't?

JACK: No I don't. I have something much more important to talk about and hopefully something much more wonderful.

MELISSA: Well what is it?

JACK: Well I've been thinking a lot about my life lately, about what's important, about what's worthwhile. I realized that when I wake up in the morning the first thing that I think about is, will I see Melissa today?

MELISSA: Jack.
JACK HAS OBVIOUSLY TAKEN ANJELICA'S ADVICE, AND IS PLANNING TO USE MELISSA FOR HIS POLITICAL SUCCESS. DESPITE HIS ACTIONS THERE SEEMS TO BE PART OF JACK WHICH DOES NOT LIKE DOING THIS
JACK: And I realized that if I don't see you, it's not worthwhile getting out of bed. For a long time I thought that Kayla would make me happy. Then I thought that political success would make me happy. But I realize I was wrong on both counts. The thing that will make me happy....the thing that is worthwhile has been around me all along. (Beat) Melissa. (Jack opens a ring case to reveal a huge diamond ring.) Will you marry me?

MELISSA: Jack, did I hear you right?

JACK: Well if you didn't, I'll say it again. Will you marry me?

MELISSA: I can't believe this.

JACK: If you can't remember me saying it. Maybe I didn't say it right.

MELISSA: No I....you keep telling me that you want to take things slowly. That you're not ready for a relationship.

JACK: I know, I know. I mean.... I was.... It took a long time to sink in but it finally did. You know who woke me up?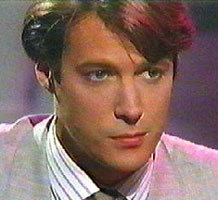 MELISSA: Who?
JACK: You did. Telling me over and over again that the past is the past, that Kayla is the past. That Jack Deveraux, the Senator's son is the past. You kept telling me, get a life, get on with your life, make a life for yourself. It took a long time to sink into my thick head but it finally did and when I finally started looking at the kind of life that I could make for myself, I realized that there was only one person who could be in the center of it. (Beat) Melissa, you are everything to me. Tell me, will you marry me?
JACK OPENS UP A SMALL RING BOX AND SHES HER A VERY LARGE ENGAGMENT RING.
---
SCENE FOUR: JACK HAS JUST ASKED MELISSA TO MARRY HIM. HIS HEART IS NOT IN IT, HE IS JUST TAKING ANJELICA'S ADVICE. MELISSA IS SHOCKED. JACK TAKES HER HAND IN HIS.
MELISSA: Oh Jack, I love you so much.

JACK: Melissa, you're going to make me so happy.
JACK IS ABOUT TO SLIP THE RING ON HER FINGER.
MELISSA: Jack, I haven't said yes.
JACK STOPS JUST AS THE RING IS ALMOST COMPLETELY ON HER FINGER.
---
SCENE FIVE: IT APPEARS MELISSA IS NOT READY. JACK IS NOT PLEASED.
JACK: (Jack is surprised and none too happy) You mean, you're turning me down?

MELISSA: No Jack, no, I'm not turning you down. I love you. Marrying you would be a dream come true. But, I also love my parents, very much. And if you and I were to get engaged right now, it would cause a rift between us and I don't want that to happen. When I say yes to you, when we announce our engagement I want everybody to be happy about it. Especially my parents. I want them to approve. I want their blessing.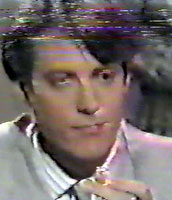 JACK: So speak English. What are you saying?
MELISSA: (Jack is trying to hide his anger) Jack, you caught me totally off guard. In a million years I wouldn't have expected you to propose now. And I think my parents will be just as shocked as I am. Just give me some time to prepare them, to pave the way a little. So when I do say yes, they'll be as happy about it as we are. It's worth waiting a little while to have everything perfect isn't it?
JACK: (Holding the ring and fiddling with it) Yes, if that's what you want. I just hope you don't mind if I'm a little disappointed. I look forward to seeing you wear my ring.
MELISSA: Believe me, so do I.
OMNIOUS MUSIC BEGINS TO PLAY, AS JACK PLAYS THE ROMANTIC, AND LOVING LOVER.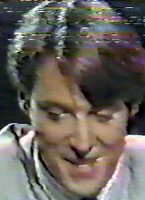 JACK: You know what they say about lovers. Minutes seem like hours and days.

MELISSA: I know. I know.

JACK: I know that I love you. (Pretending to be embarrassed, put it is all part of his act to get her to agree) I said that already didn't I?

MELISSA: I know but say it again. I love to hear it.

JACK: I love to say it. I love you.
JACK TAKES HER HAND AND THEY STAND AND KISS.
JACK: I love you Melissa.
ANJELICA WALKS IN AND SEE THEM KISSING. SHE IS DELIGHTED.
---
SCENE SIX: THE SCENE CONTINUES, ANJELICA IS SMILING, JACK HAS TAKEN HER ADVICE. SHE INTERRUPTS THEM.
ANJELICA: Well how nice to run into you two.
ANELICA IS LAUGHING, THEY STOP KISSING AND MELISSA IS SLIGHTLY EMBARRASSED.
JACK: Anjelica, hello.
ANJELICA: Hello Jack, Melissa. You two have an air of celebration about you. (Pretending to no know what is going on) Anything I should know?
MELISSA: No. We're just happy about things in general.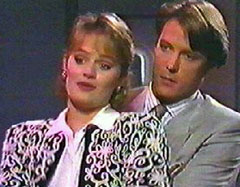 JACK'S VOICE IS ODD, AND THOUGH HE IS HOLDING MELISSA, HE DOES NOT SEEM TOO HAPPY, AND ALSO DOES NOT SEEM TO WANT TO LET ANJELICA SEE HE TOOK HER ADVICE SO QUICKLY. ANJELICA CONTINUES TO SMIRK AT JACK FOR DOING WHAT SHE ADVISED.

JACK: That's right, just.... just things in general. (Beat) Things are going well. As a matter of fact, they couldn't be better.

ANJELICA: Well, gee, I'm really glad to hear that.