---
[Air date 1-10-89]
SCENE ONE: JENNIFER AND EMILIO ARE GETTING CLOSER AS THEY WORK TOGETHER ON DANCE CLASSES.
---
SCENE TWO: EMILIO HAS SLEPT WITH ADRIENNE AND JUSTIN IS DETERMINED TO GET REVENGE.
---
SCENE THREE: DIANA IS WORKING AT HOME WHEN SHE GETS A CALL FROM VERN.
DIANA: Hello.

VERN: Vern, Diana.

DIANA: Vern, hi. If there's a problem, I can be there in ten minutes.

VERN: You better make it five. I just had a visit from your new partner.

DIANA: Jack Deveraux.

VERN: Yes, just after you left he came in throwing his weight around. And get this. He's set himself up in a office right next to yours.

DIANA: You're kidding. He must have been waiting outside for me to leave.

VERN: Yeah probably. What do you want me to do?

DIANA: I want you to go to work on that political corruption series and I want to run the first piece in tomorrow morning's paper.

VERN: Are you kidding? That first piece is about Deveraux. He's not going to let you....

DIANA: He's not even going to know about it. Now listen to me. I'll get there as soon as I can. We'll get that piece on the printing press before Jack Deveraux or anybody else can stop us.

VERN: You're the boss.

DIANA: And that's the way I intend to keep it. I just hope that Jack Deveraux doesn't get up too early in the morning to read the paper because I don't want him to have a chance to sneak out of town before they throw him in jail.
---
SCENE FOUR: A SHORT TIME LATER JACK COMES INTO THE CHEATIN' HEART WHERE RUSTY IS HAVING A DRINK.
JACK: Hi Rusty. How you doin'?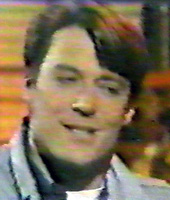 RUSTY: Can't complain. You?
JACK: Oh I can complaint but I won't. I hate to bring an old pal and ex-employee down.
RUSTY: Look Jack, I'm kind of in a rush today, so if you don't mind.
JACK: Actually I do mind. We have to talk. We have to have a long and serious talk about Miss Diana Colville and this smear campaign she's threatening to write me. So why don't you just pay for your bill and I'll wait for you outside and when you're outside we'll talk about some other debts and some other forms of payment.
---
SCENE ONE: JACK AND RUSTY ARE WALKING ON THE PIER.
JACK: You know you really drove up the copying bills while you worked for me Rusty.

RUSTY: I don't know what you're talking about.

JACK: Oh, come on. I'm talking about that package you left for our friend Diana. You must have made copies of every file in my office and everything from the campaign.

RUSTY: Alright, alright. So you know about but there's nothing you can do about it now.

JACK: Oh Rusty, Rusty, Rusty. You've been in politics for how many years now and you're still naive. You know it's almost amusing. But it's not very bright. You know my father and you know that he never would have become a United States Senator without picking up a few tricks along the way. In fact he invented a few of his own and he prepared me for the eventuality and the day when some little weasel that I didn't even know would come up behind me and stick a knife in my back.

RUSTY: Well you only get what you deserve Jack.

JACK: Well I know that. I know. And I also know that I'm going to have a say in what you deserve.... Rusty.

RUSTY: Yeah?

JACK: Yeah.

RUSTY: Well your threats don't scare me.

JACK: Well good. Let's forget about the threats. Let's get right to the facts. (Beat) A little campaign volunteer named Judy MacKenzie.

RUSTY: What about her?

JACK: Oh, you're the one who slept with her. You tell me.

RUSTY: Look I don't care what you think you know. Nobody's going to believe any of this.

JACK: Oh let's not discount Judy already. Sure she's no brain trust but she is convincing when she starts talking about those long nights with you on the campaign trail.

RUSTY: Look, it was just a fling. It didn't mean anything.

JACK: She started talking love and she said you mentioned marriage. I guess the worse part was when you started telling her about that little house that you were going to build her in the country. That's when the waterworks start. I mean it's a sad story. I listened to it twice. I'll listen to it again though with.... Mrs. Rusty.

RUSTY: Look, Jack, there's no reason my wife has got to know about this.

JACK: It's up to you Rusty. It's all up to you.

RUSTY: What do you want from me?

JACK: Do I have to spell it out?

RUSTY: What, the story?

JACK: No. There is no story Rusty. Don't you get that? There is no story. You made it up out of spite because I fired you and I fired you because you weren't doing your job. That's the story. Are you going to stick with it?

RUSTY: And if I do.

JACK: Oh, if you do, I'm going to forget all about this thing going on between you and Miss MacKenzie and we're all going to live happily ever after.
---
SCENE TWO: LATER DIANA ARRIVES AT THE OFFICE.
DIANA: Is that the story?

VERN: Complete with your edits.

DIANA: Great lead, Vern.

VERN: It's all great Diana but....

DIANA: Just let me finish reading it.

VERN: Don't bother, we got a problem.

DIANA: What is it?

VERN: Jack's in the office with somebody who could cause us a lot of trouble.

DIANA: I don't care if Jack is in the next office with George Bush or the Queen of England, we are running this article.

JACK: I wouldn't place any bets on that.

VERN: Yeah well listen, I'll get out of your way.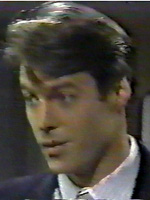 JACK: We need to have a talk, partner.

DIANA: I can't waste time on you. I'm running this article and that's final.

JACK: Well I was wish it was that simple, I really do. But I have my interests to look after as well and I can't have you printing any unfounded stories.

DIANA: What on earth are you talking about?

JACK: I'm talking about the facts, specifically the source. There is only one, isn't there?

DIANA: I don't discuss my sources with anyone.

JACK: Oh, well, do whatever you want but I cannot be part of a newspaper that turns into a sleazy tabloid because they print unfounded rumors and outright lies.

DIANA: Every word we wrote about you is the truth and you know it. And fortunately for us we have a very reliable source to back it all up.

JACK: Oh.... oh you mean.... Rusty. Just a minute, wait a minute. (Beat) Hey Rusty, yo, you're wanted in here. Ah, there you are, come on in.

DIANA: What are you doing here?

JACK: Go ahead. Come on Rusty, tell her why you're here. Tell Diana what you told me.

RUSTY: Er.... I was wrong. All those things I said about Jack, they're not true. I made them up. I forged the files.

DIANA: No that can't be happening Rusty. Please you can't back down on what you said. Now don't let him do this to you.

RUSTY: I'm sorry, I should never have come to you. (Beat) Look I can't stay. I said what I came to say.
RUSTY RUNS OUT.
JACK: Whoa, whoa Rusty! Where's the fire, Rusty? (Beat) Does he strike you as being a little tense?

DIANA: Stop it. You don't fool me for a minute. I know exactly what you did to that man. And you are the reason that he retracted his statement.

JACK: You better watch it, partner.

DIANA: Oh, you don't like to hear the truth about yourself? Well that's just too bad because I'm going to print the article about you anyway.

JACK: Diana, you can't print a thing because you don't have the proof anymore. It just went walking out the door. You're bluffing.

DIANA: I have enough information on you, to run you out of office. All I need is one other person to corroborate the fact. I think it's just a matter of time before I find him. Now you get the hell out of my office.

JACK: Until that time, I thank you for the warning. But I think you should drop the whole thing. I mean unless you like trouble.

DIANA: Are you threatening me?

JACK: No. No, no. I would never threaten you because we all know that Princess Di no longer rules around here alone. You have a partner whether you like it or not and you can't make a move without answering to me.
---
SCENE THREE: LATER JACK IS ALONE ON THE PIER.
BUM: Can you spare some change?

JACK: Get lost.

BUM: Man, don't be like that. I might be down on my luck but I'm a person just like you.

JACK: Then you can get a job and get your own booze. Now get out of here man or I'll call a cop.

BUM: The cops never come here. I tried to find one once and....

JACK: I said get out of here!
JACK GRABS THE GUY WHO STRUGGLES WITH HIM.
JACK: Hey!

BUM: Listen!

JACK: You listen. (Beat) Oh what's the matter? As soon as things start getting tough you start losing your spirit eh? Well I'm not going to let you off that easy. I'm going to teach you a lesson.

BUM: I don't want to fight.

JACK: I'm going to teach you a lesson....

BUM: I don't want to fight!

JACK: ....to get you back off the streets. Maybe if you get off the streets and working for a living you'll haul it down, eh, you'll haul it down....

BUM: Just let me go.

JACK: No.

BUM: I won't bother you anymore.
THEY HEAR SOMEONE COMING.
JACK: Get out of here. Go on, get out of here.
JACK HIDES UNDER THE PIER AS DIANA AND VERN COME DOWN THE STEPS.
DIANA: You bet I'm not finished with this. I'm going to make Jack Deveraux sorry he ever started with me.

VERN: Diana, please be very careful.

DIANA: Thank you Vern, it's nice to know that you care but I can take care of myself and Jack Deveraux too. You know I bet that we can even get more on him.

VERN: More than we've already got?

DIANA: Jack Deveraux is a ruthless double dealing crook. I saw that today in spades and I bet we don't even know the worst of it yet. No, no. There's a lot more to this guy and none of it is good.
DIANA AND VERN LEAVE.
JACK: You couldn't be more right Princess Di.... and you're going to find out.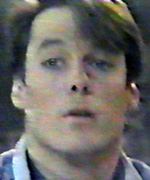 ---
SCENE ONE: DIANA HAS ARRIVED AT THE OFFICE TO FIND AN ARTICLE ON HIGH SCHOOL RASHES HAS BEEN STOPPED.
VERN: An editorial decision was made to kill it.

DIANA: Whose editorial decision? I'm the publisher of this paper. I make all the editorial decisions.

JACK: Not anymore you don't.

VERN: I'll check the final edits and get back to you.

DIANA: Jack, I realize you have an awful lot of money invested in this newspaper but the deal was that I have editorial control.

JACK: Certainly Diana and I'd have no problem with that if you exorcised sound editorial judgment.

DIANA: I see. Well I've been a newspaper woman for many years. What do you know about editorial judgment?

JACK: Wha....

DIANA: I'm printing this article as a public service. Who knows what's been causing that rash? It could be something very serious.

JACK: It could be acne. You're not putting it in.

DIANA: What do you care about this story anyway? If it's an unimportant to you as you seem to think it is, what does it matter to you if we drop it on the back page somewhere?

JACK: Ah.... well.... well maybe it is nothing, I don't know, but someone could take that story and blow it all out of proportion and they'd have people scared that there's.... that there's some kind of epidemic going on.

DIANA: And maybe there is.

JACK: You don't have the proof or evidence to back that up.

DIANA: I think I know what's going on here.

JACK: (Jack chuckles nervously) What do you mean?

DIANA: You don't care about this story, do you? You're just using this to get to me. A way to show me that you have the upper hand. Well I'm not going to let you do that.

JACK: You don't have any choice in the matter, Diana. If you print that story it's breach of contract. Now if you'd like to see the whole paper go down the tubes, try it.
VERN COMES IN.
VERN: I need to know before we go to press. Is that rash outbreak story in or out?

JACK: The decision is up to Ms. Colville.

DIANA: The story's out.... for now. But hold onto it please.
JACK IS SMUG THAT HE GOT HIS WAY.
VERN: You got it.

DIANA: You know something, Jack. I think that you've actually inspired me. I think you're right. We do need to do some more research on that story.

JACK: (Beat, with a touch of concern in his voice) Good. Then I will see you at the next staff meeting, partner.

DIANA: See you, partner.
JACK LEAVES THE OFFICE FEELING VERY NERVOUS AS IF A NOOSE IS TIGHTENING AROUND HIS NECK; HE CLEARS HIS THROAT, AND FIDDLES WITH HIS HIS COLLAR.

DIANA NOW IS THE ONE WITH A SMUG, SELF-SATISFIED LOOK, BELIEVING THAT SHE IS FINALLY GOING TO GET JACK.
---
SCENE TWO: MEANWHILE STEVE HAS DECIDED IT IS TIME TO GET A JOB AND HE APPLIES AT SAXTON'S AN UPMARKET MENSWEAR STORE IN SALEM. MR. LYONS THE STORE MANAGER RELUCTANTLY GIVES HIM A JOB. GETS THE JOB AND JACK SEES HIM IN THERE AS HE WALKS PAST.
JACK: What was that all about?
---
SCENE THREE: UNABLE TO RESIST FINDING OUT ABOUT STEVE, JACK ENTERS THE STORE.
MR LYONS: Mr. Deveraux. It's been a long time since we've seen you in here.

JACK: (Jack turns) Hmm.... Well, you know, I've been into a little bit of this and a little bit of that. You know how it goes.

MR LYONS: Yes, indeed I do. Is there anything I can help you with?

JACK: Well actually I think I'll just look around until I find something that interests me. (Beat) So tell me, how goes business after the post season rush?

MR LYONS: Very brisk indeed this year. In fact we've had to hire on extra help. Oh really? Is that the fellow I just saw walking out of here. The guy with the eye patch?

MR LYONS: Oh yes. He is a kind of a rough looking character I admit but he seems to have a genuine flair for salesmanship. I think he's going to be an addition to our staff.

JACK: Huh, uh.

MR LYONS: Is there anything you've seen that interested you?

JACK: Er.... yes, as a matter of fact, you know, I'd be interested in opening a charge account here. I think.... well I think I'll be doing a lot of shopping here in the future.
---
[Air date 1-18-89]
SCENE ONE: KAYLA ARRIVES AT THE OFFICES OF THE SPECTATOR.
KAYLA: I wonder if Diana Colville is here please?

VERN: She isn't in just yet. Is there something I can do for you?

KAYLA: I wanted to find out about an article that was supposed to run and didn't.

VERN: Oh you mean about the high school kids and the rash?

KAYLA: Yes. Can you tell me why it wasn't done?

JACK: Because I said so.

KAYLA: Jack?

JACK: That's right. And the first test too? I'm pleased that you still remember me.

KAYLA: You killed the story?

JACK: That's right. Teenagers get acne. That's a fact of life, not news.

KAYLA: Well since when do you decide what's news and what's not news around here?

JACK: Well obviously you haven't heard the real news. That's why you haven't called me?

KAYLA: If you're trying to imply that you used the Deveraux name to hush this thing, I don't believe it because Diana is not the kind of person that would give in under that kind of pressure.

JACK: No she's a real spitfire but she also happens to be my partner.

KAYLA: Your what?

JACK: My partner. Actually that's not quite right. She's the second register stock holder in this newspaper. But for all intents and purposes she is the employee of the majority stock holder....me!
---
SCENE TWO: A BIT LATER DIANA COMES INTO THE OFFICE AND SEES KAYLA.
DIANA: Kayla?

KAYLA: Diana?

DIANA: Where you waiting for me?

KAYLA: Yes, Mr. Scofield said it would be alright.

DIANA: Oh, okay. Well if you could just give me a couple of minutes I'll be right with you. I need to get settled....

KAYLA: Diana....
DIANA WALKS INTO HER OFFICE AND SEES JACK SITTING IN HER CHAIR.
DIANA: What are you doing here?

JACK: Um, I'm sorry. I'm just making sure you got my note on the defense contract piece. It's not going to take as much space as you held for it so I sold another quarter page of ads.

DIANA: There is nothing wrong with that piece. I personally checked it out myself.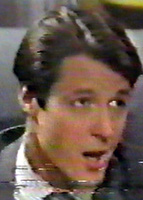 JACK: I think you better check it again. The indictment against Howard Fielding was rescinded. Who knows how or why but evidently Fielding got wind of what was going down and kind of changed the US Attorney's mind.

DIANA: Ah. Now let me guess. Fielding just happens to be a friend of yours?

JACK: Well actually of my father's. I hope your not implying that I was the one who warned him.

DIANA: No, I'm not implying anything Jack. I'm saying it straight out. You did it and we both know it.

JACK: Try proving that? (Beat) You can't. That's the only thing that we both know. Now we better get down to business and talk about this meeting with these advertising people that I'm bringing in.

DIANA: I'm still the head of the advertising department and I'll let you know when we're having the meeting. Now if you'll excuse me, I have an appointment.

JACK: With Kayla? I already told her that we are not going to waste anymore newsprint because some sappy kid gets a pimple.

DIANA: Get out Jack, now.

JACK: Alright. Go ahead and take up the rest of your day on the burning issues of the day....six kids with bad skin. I'll handle the real news.
JACK LEAVES DIANA'S OFFICE.
KAYLA: Diana what is going on? Is Jack really running the paper?

DIANA: Oh, over my dead body.

KAYLA: Well he told me that he bought controlling interest.

DIANA: He did. He conned me Kayla. The paper needed money, we were going to go under so I just jumped at the deal. I didn't know Jack was part of the deal until it was too late.
DIANA GOES ON TO TELL KAYLA THAT DESPITE THE FACT THAT JACK HOLDS THE MAJORITY INTEREST SHE IS STILL GOING TO PUBLISH THE RASH STORY. KAYLA LEAVES AND DIANA DECIDES THAT SHE IS GOING OUT TO DO SOME REAL REPORTING.
---
SCENE THREE: VERN TELLS HER SHE CANNOT GO AND SUDDENLY CALLIOPE ARRIVES WITH A TEAM OF BEAUTY AND HAIR CONSULTANTS WHO PERSUADE DIANA THAT SHE NEEDS SOME REAL BEAUTY TREATMENT. ROMAN HAS A "WEDDING" PLANNED FOR THAT NIGHT AND WANTS HER TO LOOK GREAT.
---
SCENE FOUR: LATER JACK WALKS INTO DIANA'S OFFICE WITH SOME ADVERTISERS AND DIANA IS SITTING IN HER CHAIR WITH HER HAIR IN CURLERS, A MUD MASK ON HER FACE AND A TEAM OF BEAUTICIANS PAINTING HER TOE NAILS.
JACK: I'm sure as soon as you meet my partner you'll see what kind of operation we.... (Beat) What's going on here?

CALLIOPE: Wait your turn. The kind of makeover you need they haven't invented yet.

MR. TURNER: Miss Colville?

CALLIOPE: Why, are you a bill collector?

MR. TURNER: Certainly not.

JACK: I think maybe we could come back another time and everything would be....

DIANA: No, no, no. No wait. I'm Miss Colville. Is there anything I can do for you?

MR. TURNER: I doubt it.

JACK: This is Mr. Turner. Mr. Turner of Turner Electronics. He and this other lady and gentleman were interested in advertising with us. I'm very sorry about this. Why don't you come with me and we'll take care of this outside....

DIANA: No please don't go. Mr. Turner come back, please, all of you. Look I know this probably looks terrible doesn't it? But I can explain. There's something very confidential that I have to tell all of you. Would you ladies excuse us for a minute? Thanks. Not you Miss Jones, you're involved in this. (Beat) Now what you've just seen here is only one phase of an ongoing investigation that our newspaper is conducting. We're about to blow the lid off this huge story. Consumer fraud in the beauty business.

MR. TURNER: You mean you're under cover.

DIANA: Yes that's it exactly. This mask that I'm wearing for example is being sold as everything from a wrinkle remover to a cure for baldness.

MR. TURNER: That's preposterous.

CALLIOPE: Yes. She'll be lucky if she has a face when she washes this off.

DIANA: Meet Calliope Jones, my number one investigative researcher. And the woman who brought this matter to my attention. Calliope, on behalf of all the women who will benefit from your courageous research, I thank you.

CALLIOPE: Aw shucks boss, you're the brave one. I could never do what you're doing.
JACK IS ANNOYED THAT DIANA HAS MANAGED TO TURN THE WHOLE THING AROUND.
MR. TURNER: Miss Colville, I'm very impressed with your dedication to your readers.

ADVERTISER 2: We all are. It's a privilege to meet a publisher who cares enough to get involved. It's going to be a real pleasure working with you Miss Colville.

DIANA: Oh thank you. I look forward to it.
THE ADVERTISERS LEAVE.
JACK: (Jack is not happy that she turned the tables on him) Ah.... I'll meet you outside. (Beat) You're not going to get away with this.

DIANA: I don't know what you're talking about.

JACK: Come off it. You just spent an entire day treating yourself to a full oil change and lube job and we both know it.

DIANA: Do we? Well why don't you try and prove it? (Beat) You can't! And that's what we both know, isn't it?

JACK: Yes. Well you just pulled yourself out of the fire this time. Just remember that it's going to get hotter around here. A whole hell of a lot hotter.
JACK LEAVES.
CALLIOPE: That guy definitely needs a lube job.