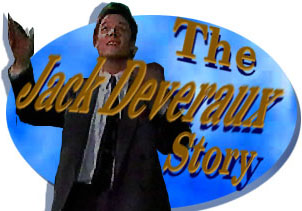 oldEpisode Five-hundred-forty-four:
Jack and Jennifer Get
Wonderful News, Austin Is
a Perfect Match for Abigail.
---
[Air date early September, 1993]
SCENE ONE: SEVERAL DAYS HAVE PAST AND THEY ARE STILL WAITING FOR A DONOR.
---
SCENE TWO: JACK IS STILL WORKING WITH KATE AT HER OFFICE. KATE COMES IN THE OFFICE.

VICTOR: Kate.

KATE: Oh Victor, hello.

JACK: Victor.

VICTOR: Jack I read the piece in The Spectator this morning about Abigail. It was very moving. Have you had any volunteer donors as yet?

JACK: We've received several calls, yes.

VICTOR: Well most people don't read the paper until they get home from work. I'm sure later today you'll be flooded with calls.

JACK: As a matter of fact we've just heard from the national registry. There have been no compatible donors as yet. But The Spectator article should turn the tide and when that article from Bella hits the stands I'm sure everything will turn around. I'm very hopeful.

VICTOR: Well I wish Abby the best.

JACK: Thank you.

THE PHONE RINGS.

JACK: Titan Publishing, Jack Deveraux.

JENNIFER: Oh I'm so glad I caught you. Jack you have to come to the hospital right away.
---
SCENE THREE: JENNIFER HAS JUST CALLED JACK, AND TOLD HIM TO GET TO THE HOSPITAL IMMEDIATELY. JACK SENSES THE WORST.

JACK: Oh NO! GOD NO! DON'T SAY....

JENNIFER: No, no, listen. It's good news. Listen to me okay. Are you still there?

JACK: Me? Yes I'm still here.

JENNIFER: Jack, WE FOUND A DONOR FOR ABBY!

SUDDENLY THE WEIGHT IS LIFTED OFF JACK'S FACE.


JENNIFER: Jack isn't it the most incredible news. I mean it's a miracle. It's an absolute miracle.

JACK: Absolutely. Listen I'll get there as soon as I can. I love you. Bye.

HE HANGS UP.

JACK: We found a donor. I have to get over to the hospital and get the details right away.

KATE: I'm so happy for you and your baby.

VICTOR: So am I.

JACK: Thank you. Thank you very much. Kate if you wouldn't mind going with me, I'd really appreciate it. You've helped with these stories all along and I don't exactly feel like a very objective reporter at this time. Could you do me the honor of writing a happy ending for this story.

KATE: Very sweet. I accept. You don't mind our discussion waiting do you?

VICTOR: Go ahead.

KATE AND JACK RUN OUT.
---
SCENE FOUR: JENNIFER IS WAITING FOR JACK WHEN HE ARRIVES.

JACK: Jennifer!

JENNIFER: Oh my gosh, there you are.

THEY HUG.

JACK: Oh I think our prayers have been answered and she's going to be alright.

JENNIFER: You know what, I think Carly's in heaven and she's been helping us.

JACK: Could be, could be.

JENNIFER: Oh Kate, thank you so much for all of your help with the newspaper, everything.

JACK: Yes.

KATE: Jennifer I'm just so happy for you and the baby. Truly happy.

JENNIFER: Thank you.

JACK: Yes, it's been....

JENNIFER: Grandpa, there you are.

SHE HUGS HIM.

TOM: I knew I'd find a smile on your face.

JACK: Alright tell us, is this person from the national registry? Are they here or what's going on?

TOM: No one was close enough to be a match which is why I wanted family and friends to be tested. I couldn't hope it would be a member of the family so....

JACK: Wha.... what? Are you saying it is a family member? I don't understand. Is it Jo? Is she....

TOM: No, not a member of the family. It's a friend.

JENNIFER: A friend? Well who is it?

TOM: Austin.

JENNIFER: Austin?

AUSTIN: Are you sure?

TOM: You're a perfect match.

AUSTIN: Oh my god.

JENNIFER: I can't believe this. The whole time we've been searching and you've been right here all along.

JACK: All along.

JENNIFER: He's going to save our baby's life. This is incredible.

JACK: Absolutely, absolutely.

JO: That storm is really something.

JACK: Yes, isn't it wonderful? Isn't it wonderful?

JO: What? What's going on here?

JENNIFER: I would like you to meet Abby's new bone marrow donor. Austin Reed.

JO: Austin?

AUSTIN: I'm just as shocked as you are. I'm so happy I can help. It makes you feel so special.

JENNIFER HUGS AUSTIN.

JENNIFER: You are special. You are so very special. Thank you so much.

JACK: We.... we.... I appreciate it more than we can say.

TOM: The whole family appreciates it.

AUSTIN: Well when can we begin the procedure?
---
SCENE FIVE: TOM EXPLAINS ALL THE PROCEDURES TO AUSTIN AND TAKES HIM AWAY FOR MORE QUESTIONS.

JACK WALKS AWAY A BIT AND JO FOLLOWS HIM.

JO: Jack.... son, what's wrong?

JACK GIVES JO A LOOK AND SHE KNOWS THAT HE WISHES SO MUCH IT WAS HIM WHO WAS THE DONOR.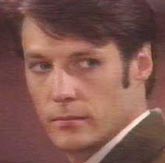 ---
SCENE SIX: THEY OVERHEAR AUSTIN TELL TOM THAT HE KNOWS NOTHING ABOUT HIS MOTHER BECAUSE SHE LEFT WHEN HE WAS LITTLE. JACK NOTICES THAT KATE IS AFFECTED BY THAT. HE TAKES HER ASIDE.

JACK: Are you alright?

KATE: Oh yeah, I'm fine. Poor Austin though. Everything he's gone through.

JACK: It doesn't seem so easy for yourself. After losing two babies it seems you're really affected by his story.

KATE: I just think it's been an emotional evening all the way around. But I am so glad that it turned out like this.

JACK: Thank you.

KATE: Listen I'm going to get back to the office. I've got a ton of stuff to do before I go home. I'll see you tomorrow, okay.

JACK: Right. Thank you for your support.

KATE LEAVES.
---
SCENE SEVEN: JACK GOES INTO THE LOUNGE. JO FOLLOWS.

JO: Jack, what is wrong with you?

JACK: I wish I knew. Our child's getting the help that she needs but.... but....

JO: But what?

JACK: But.... I.... IT'S AUSTIN REED GIVING HER THE HELP THAT SHE NEEDS. A second chance at life.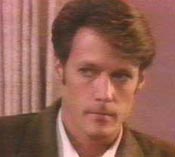 JACK (CONT.): And it's not her own father. Her own father who can't seem to do anything to help her. Who can't even seem to get tested to see if we was compatible in the first place.

JO: This transplant is just the first step towards Abby's recovery Jack. You're going to be there every day, every night. Holding her, telling her stories, teaching her how precious life is, teaching her about parents and children and about how precious they are to each other. And you're building a secure future for her with The Spectator. I wouldn't be at all surprised if she followed in your footsteps and ran The Spectator herself one day.
---
SCENE EIGHT: EANWHILE, VICTOR DECIDES TO PROPOSE TO KATE.
---
SCENE NINE: BACK AT THE HOSPITAL, JACK AND JENNIFER ARE DOING SOME BONDING.

JENNIFER: Oh gosh it's just so wonderful what Austin is doing for Abby.

JACK: Well he seems very happy about it.

JENNIFER: Yes but Jack he is going to undergo major surgery for our little girl and I want to do something for him to thank him.

JACK: Well certainly. We'll talk about that later.

JENNIFER: I already came up with an idea.

JACK: I was afraid of that.

JENNIFER: Look since he's going to give Abby back her future, why don't we give him back his past?

JACK: His past?

JENNIFER: Yes, his mother. Maybe we can find his mother. Maybe we can solve the mystery of her disappearance all this time.

JACK: Well Jennifer what if we find out something that he's really better off not knowing?

JENNIFER: Well I thought of that and we'll never know until we find her. So why don't we find her and then we'll decide.

JACK: Aaaah, alright. With that newshound Vern and my other resources at the paper it shouldn't be too hard to find this woman wherever she is. In the meantime I better let the rest of your family know what's going on and give them the good news.

JENNIFER: Thank you.

JACK: I'll see you in just a little bit.

HE KISSES HER AND LEAVES. SHE GIVES HIM A HUGE SMILE.
[Transcribed by Carol Vaughan
added material by Sally A. Wilson]
---
---