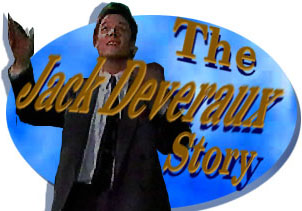 oldEpisode Five-hundred-fifty-nine: The Fall
of Jack Deveraux Part XV: Believing That
Jennifer and Abby Would Be Better off
without Him, and Believing He Would Just
Cause Them More Pain and Suffering, Jack
Decides to Leave Salem. Jack Walks out the Door....
---
[Air date Tuesday, October 12th, 1993]
SCENE ONE: JACK IS IN THE BEDROOM WITH JO. ABBY IS IN HER CRIB.

JO: What do you mean, you don't know what you're going to do? What are you talking about Jack?

JACK: I don't know. What would be the best thing to do?

JO: The best thing is for you to be here with Abby and Jennifer. They need you.

JACK: Do they need to hear what I've done?

JO: Come on Jack, we all make mistakes. Come on now.

JACK: No, this is not a mistake. You cannot view this as a mistake at this point.
---
SCENE TWO: JENNIFER COMES UP TO THE ROOM READY FOR BED AND LISTENS OUTSIDE THE DOOR FOR A WHILE.

JACK: That's why....

JO: That's why what?

JACK: Yes it would be best to view this, this way.

JO: What, what is this way? What are you thinking about Jack? You're making me nervous.

JENNIFER: You're making me nervous too. What are you talking about? What's going on? Jo you look so serious. Is everything alright? Is Abby okay.

JACK: Oh she's alright. She's just fine.

JENNIFER: Well you were saying something about how it would be better this way. What were you talking about?

JACK: No, how.... to view it.... would be better this way. I was speaking about a specific point of view. Ah, our child's been through a very difficult time, as we all have, but she's going to grow from it, as we all will. Still I never want to see her suffer like this again.

JENNIFER: Jack I understand that and I don't want to see other babies ever suffer either. That's why I am more determined than ever to find out how Abby got sick in the first place and make sure that they don't get away with it.

JACK: They won't get away with it. They won't get away with it.

JENNIFER: Jo did you happen to give Abby her medication?

JO: Oh no, no. I know that you'd rather do that.

JENNIFER: Thank you.

JACK: Well you're the mother. I'll just.... I'll get out of your way. I'll be downstairs.

HE STEPS ASIDE SO THAT JENNIFER CAN PICK UP ABBY. SHE KNOWS HE IS ACTING STRANGELY. HE WALKS TO THE DOOR AND TURNS FOR A FEW SECONDS TO WATCH JENNIFER HOLD ABBY.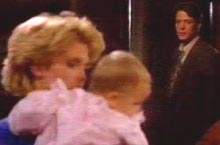 THEN HE GOES DOWNSTAIRS.
---
SCENE THREE: JO HAS FOLLOWED JACK DOWNSTAIRS. SHE IS TERRIFIED WITH WORRY THAT JACK WILL DO SOMETHING DRASTIC.

JO: What were you talking about up there Jack? Answer me. What's going on?

JACK JUST GIVES HER A LOOK.

JO: You're not thinking about running away, are you? I mean you're too good a person to even consider doing that. That's the way.... your father would have dealt with it, but not you. Not you. You're more of a man than that.

JACK: Please don't moralize to me about being a man or running away. Please! I will do what's best for my wife and child.

JO: I know you will.

JACK: Then again.... maybe I won't.

JO: What does that mean?

JACK PICKS UP THE CHECK BOOK.

JO: Jack, what are you thinking about? You haven't been yourself lately. You're not thinking straight. Jack you can't leave your family. I know the pain of giving up your family and it's something that you never ever ever get over.

JACK: You know something, since you bring this up again and again, please try to remember, you're the one who told me that you gave up your family because you thought it was best for them. Because you thought it would do them some good.

JO: I had no choice. I was forced into that decision and I have always regretted it. God, you can't compare yourself to me.

JACK: It's a deal. I won't. Wait a minute, tell me what you think of this. I'm responsible for my child getting sick.

JO: What? Why would you tell me something that isn't true?

JACK: I don't know. Why would I kid about it? I'm responsible for the toxic dumping that caused my child to get aplastic anemia. Alright I said it.

JO: Heh.

JACK: It's alright. You don't need to understand it.

JACK GOES TO THE DOOR.

JO: Jack, where are you going?

JACK: Out to get a little fresh air. To think.... I think.

JO: Well when are you coming back?

JACK: I don't know.

HE WALKS OUT THE DOOR AND SHUTS IT. JACK IS MORE LOST THAN HE EVER HAS BEEN IN HIS LOST. HE HAS NO IDEA WHAT TO DO. HE HATES HIMSELF FOR WHAT HE HAS DONE TO HIS DAUGHTER, HIS FAMILY.

JACK: I honestly don't know.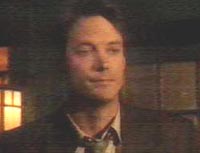 ---
SCENE FOUR: AFTER JACK HAS LEFT, JENNIFER COMES DOWNSTAIRS WITH ABBY. JO TELLS HER THAT JACK HAS GONE OUT FOR A WHILE. JO LEAVES
---
SCENE FIVE: JENNIFER SITS DOWN AND SHOWS ABBY A PICTURE ALBUM OF HER AND JACK.

JENNIFER: Okay let's go look at pictures of mommy and daddy. Let's look at the photo album and I'll show you all of mommy and daddy's adventures.


AS JENNIFER LOOKS AT THE PICTURES SHE THINKS BACK OVER THE GOOD TIMES. HER FIRST MEMORY IS OF THE TIME SHE BROKE INTO HIS BEDROOM AND HID THE KEY DOWN HER FRONT. THEN SHE STARTED TO UNDRESS HIM AND SEDUCE HIM.
THEN SHE REMEMBERS THE TIME ON THE ISLAND, WHEN HE GAVE HER THE SHELL RING.
SHE THEN REMEMBERS THE WEDDING.
HER NEXT MEMORY IS TELLING HIM SHE IS PREGNANT.
HER LAST MEMORY IS WHEN HE TOOK HER TO THE AIRPORT TO SCREAM AT PLANES.

JENNIFER: Those were the days Jack. Those were definitely better days for us.
---
SCENE SIX: MEANWHILE JACK HAS GONE TO THE CHEAT'N'HEART AND GOT DRUNK.

JACK: Chip.... Chuck, Chip, Chuck.... could I have another drink please. This one is getting a little low.

CHUCK: I think you've had enough pal.

JACK: Oh I'll be the judge of that, Chip. No please. Attend to my libation.

BILLIE COMES IN THE DOOR.

BILLIE: Hi Jack.

JACK: I know that voice. Billie, Billie, Billie Reed.

BILLIE: How's it going?

JACK: Very.... ah, very.

BILLIE: I've been meaning to call you, you know. I heard your little girl's out of hospital.

JACK: Yes, she is. Yes.

BILLIE: That's so great. You know I also wanted to talk to you about Kate Roberts and this book thing.

CHUCK: There you go .

JACK: Oh thank you. You're a gentleman and a scholar.

BILLIE: You know if there are problems with this book I can't really deal with it right now. I can't have any trouble in my life, let me tell you. None.

JACK: Well it's simple. You should stay away from the book. You should stay away from Kate Roberts. And especially you should stay away from me.

BILLIE: Why?

JACK: Well we both know that the book and Kate Roberts are trouble. But me.... I'm trouble for everyone. Especially if you are married to me.

BILLIE FEELS SORRY FOR HIM.

BILLIE: Jack, are you and Jennifer having problems? Not that it's any of my business.

JACK: The sins of the father are visited upon the son or the daughter.

BILLIE: Enough said. I know the feeling. Your father has such a major effect on your life, don't you think? On who you are. On who you think you are.

JACK: Exactly.

BILLIE: Yeah.

JACK: Exactly, you know exactly what I'm talking about even aft

er they are long dead. Yes. Is yours dead too?

BILLIE: What?

JACK: Your father, is your father dead too?

BILLIE: Oh yeah, he's dead. He seems to have a way to mess things up still, you know. Listen Jack, I'm your friend. Why don't you just tell me what's going on here?

JACK: What's going on? Alright I'll tell you what's going on. Perhaps a third person can explain what's going on.

BILLIE: The third person?

JACK: The third person, yes.

BILLIE: Oh.

JACK: There was this this fellow, this third person. He owned some companies and he allowed one of these companies to do some toxic dumping.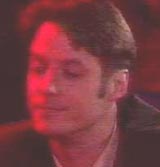 JACK (CONT.)When someone dumped a bunch of toxic waste into a river and that river, unbeknownst to him, led directly.... led directly to his daughter and she almost died.

BILLIE: Oh my god. You're talking about your child. Oh Jack!

JACK: I'm not talking about anything anymore. I'm tired of talking. I think it's time for action. The only question is, what action should be taken.
---
SCENE SEVEN: AT HOME, JENNIFER HAS THOUGHT A LOT ABOUT JACK.

JENNIFER: I know that your daddy never meant to hurt me. I know that. Your daddy is a very very good man. It's just that he gets lost sometimes and he does the wrong thing. But who doesn't, huh? God knows his heart is always in the right place. Hey, let's write your daddy a little note. Oh boy, let's sit down here. Here you play with this and mommy will do this. Here we go.

SHE WRITES A LETTER TO JACK.

JENNIFER: (Reading her letter) "Jack, I can't stop thinking about how much you mean to me and how my feelings for you will never change. What I'm trying to say is, I love you with all my heart and I forgive you."
---
SCENE EIGHT: BACK AT THE BAR JACK IS DRINKING MORE.

JACK: Well if you'll excuse me I really must be going. Not that the conversation or company hasn't been stimulating. But it would be best if I was alone to consider what's best for the parties involved. I would like to thank you for picking up the check.

BILLIE: Oh Jack, wait a minute. You don't have to go yet. Just.... come on.... Jack.

HE LEAVES AND GOES HOME.
---
SCENE NINE: JACK ARRIVES HOME, HE GOES STRAIGHT TO THE DESK AND PICKS UP A PEN. HE LOOKS AT A PICTURE OF THE THREE OF THEM AND BEGINS TO WRITE.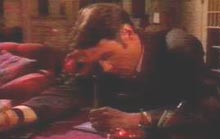 JACK: Jennifer....
---
SCENE NINE: AFTER WRITING THE NOTE, HE CREEPS UPSTAIRS TO THEIR ROOM WITH THE NOTE WHICH HE PLACES ON THE DRESSER. JENNIFER IS ASLEEP IN BED AND ABBY IS LYING IN HER CRIB WATCHING HIM. HE SEES A SMALL MEDAL NEXT TO ABBY'S CRIB.

JACK: Wait a minute. Steve's St. Christopher medal. What's that doing in here?

HE LEANS OVER THE CRIB AND ABBY GIVES HIM A HUGE SMILE.

JACK: Hi there, Abigail. Sweetheart. I just want you to know that I love you. This used to belong to my brother Steve. I want you to have it now. May it bring you more luck than it ever brought the Johnson boys.

HE PINS THE MEDAL ON HER NIGHTIE.

JACK: It's a St. Christopher medal. When you travel, you'll always be safe and you'll always be loved. I know that's a safe bet because you've got the best mommy that anyone could ever hope for.

HE LOOKS ACROSS AT A SLEEPING JENNIFER.

JACK: I love you.

HE KISSES ABBY.

JACK: I love you. Don't ever forget me.

ABBY REACHES UP AT HIM AND SMILES. HE THEN WALKS AROUND TO JENNIFER WHERE HE KNEELS NEXT TO THE BED. HE WANTS TO TOUCH HER BUT PULLS HIS HANDS AWAY AS HE WHISPERS TO HER.

JACK: Jennifer, I know we were far from perfect but we were something. Never forget that. No one's ever going to love you the way I do.

HE LEANS OVER AND EVER SO GENTLY KISSES HER CHEEK.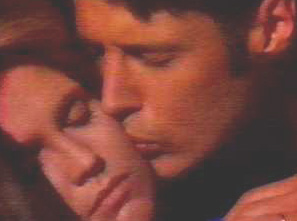 JACK: Goodbye.... I love you.

HE STANDS UP AND KNOCKS THE NOTE SHE LEFT HIM ONTO THE FLOOR. HE WALKS TO THE DOOR.

JACK: I love you.

HE LEAVES THE ROOM AND JENNIFER STIRS IN HER SLEEP.

JENNIFER: (Mumbling in her sleep) I love you too Jack.

JACK GOES DOWNSTAIRS, PICKS UP HIS COAT AND FLINGS IT OVER HIS SHOULDER. WITH A WRY SMILE ON HIS FACE HE LOOKS AROUND THE ROOM.

JACK: Goodbye.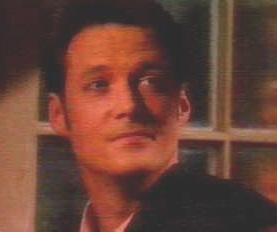 HE WALKS OUT AND GENTLY SHUTS THE DOOR. NOT TO RETURN UNTIL....
[Transcribed by Carol Vaughan
added material by Sally A. Wilson]
---
---